Company News
Hear Why SAP Concur Solutions Are G2 Leaders for Travel, Expense, and Invoice Management
Our users have spoken (more than 5,000 of them!) and they have ranked us #1 in the Expense Management, Travel and Expense Management, and Invoice Management categories.
"SAP Concur is ranked #1 overall in both Expense and Invoice Management categories, and has been ranked a Leader in the following G2's Fall 2022 Grid® Reports: Travel Management, Expense Management, and Invoice Management", said Nathan Calabrese, Senior Research Analyst at G2. "These top rankings are due to SAP Concur's high market presence and strong satisfaction ratings from its users. In reviews, users especially appreciated SAP Concur's approval process and invoice management features."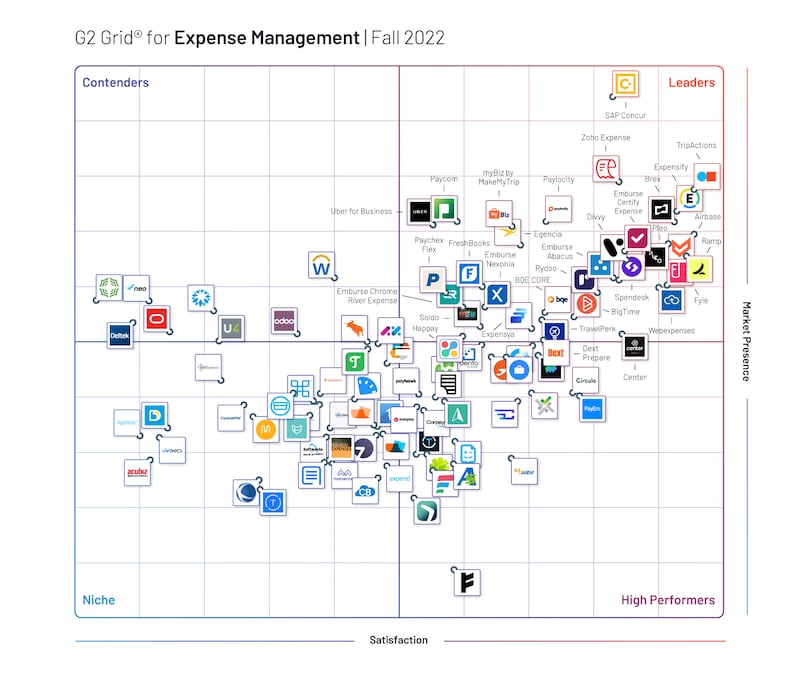 What do our users love about SAP Concur solutions? Here are just some of the things they're saying: 
"SAP Concur totally streamlined our employee expense report process." - Read full review
"We reduced the outstanding expense timeframe from 64 days to 23 days by going from a manual solution to Concur." - Read full review
"SAP Concur has allowed us to improve company spending visibility by offering real-time reporting." - Read full review
"User-friendly, straightforward to use, with minimal training required." - Read full review
Want to learn more? Visit G2 to read more SAP Concur reviews and see how we stack up against competitors. Then, take our tools for a spin in our self-guided Concur Invoice and Concur Expense demos.
Company News
Sustainability is becoming increasingly important to every organisation no matter the size with employees investors and customers expecting it to be taken seriously With the world re...
Keep reading
---
Company News
Weve all lived in uncertain times over the past two years Markets have fluctuated and CFOs have been constantly endeavouring to make sense of an uncertain outlook Deloittes recent Fi...
Keep reading
---
Company News
While percent of global business travellers are willing to travel for business over the next months addressing their demands for flexibility may prove essential for companies longt...
Keep reading
---